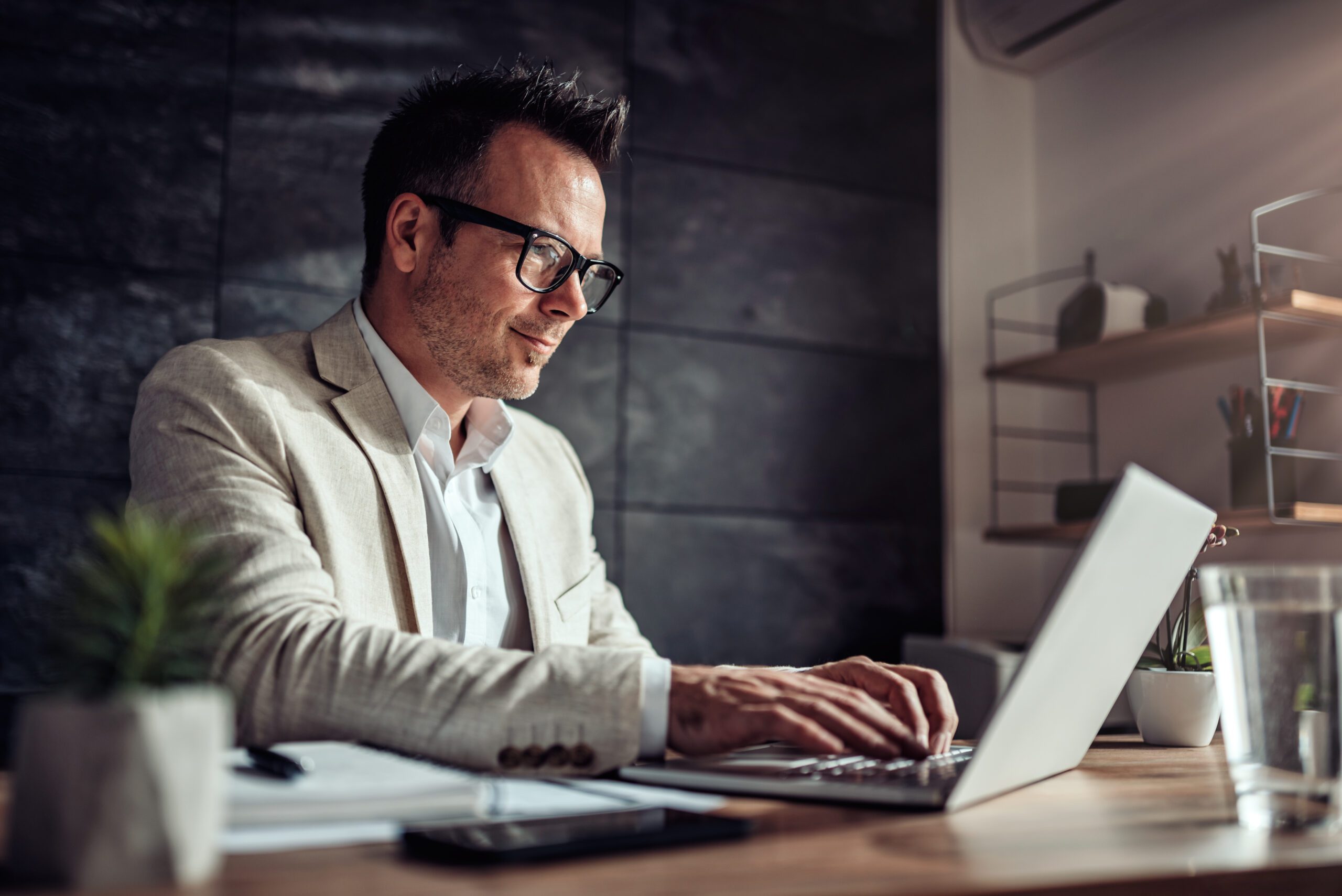 What is ISO 37301?
The benefits of implementing a compliance management system (CMS) based on ISO 37301 are manifold: helping the organization avoid or mitigate the costs, risks, and damage of noncompliance, ensuring the long-term sustainability of the organization, promoting trust and confidence, encouraging good governance practices, due diligence, and ethically sound business dealings, etc.
The PECB ISO 37301 Lead Implementer training course provides the knowledge needed to establish, implement, manage, maintain, and continually improve a CMS. It aims to provide an in-depth understanding of ISO 37301 requirements, as well as the best practices and approaches used for the implementation and subsequent maintenance of the compliance management system.
The training course enables you to help organizations establish processes needed to adhere to all compliance obligations and establish controls that proactively prevent noncompliance and contribute to the creation of a culture of integrity, transparency, and openness.
The training course is followed by the certification exam. If you pass, you can apply for the "PECB Certified ISO 37301 Lead Implementer" credential. The "PECB ISO 37301 Lead Implementer" certificate is internationally recognized. It validates your professional capabilities and competences to implement a CMS in an organization based on the requirements of ISO 37301.
Why should you pursue a certification in ISO 37301?
Internationally recognized, PECB certifications represent peer recognition of an individual's professional capabilities to contribute in an organization's CMS, as an auditor, implementer, or CMS implementation team member. By attending one of our ISO 37301 training courses, you have the opportunity to develop your competence in order to help organizations meet their compliance obligations.
ISO 37301 Introduction training course is appropriate for professionals who want to have a brief and general understanding of ISO 37301 requirements for a CMS
ISO 37301 Transition training course is appropriate for professionals who are already acquainted with ISO 19600 and want to update their knowledge.
ISO 37301 Foundation training course is appropriate for entry-level professionals and members of a compliance team. This two-day training course familiarizes you with ISO 37301 requirements and guidance for a compliance management system.
ISO 37301 Lead Implementer is a five-day training course that allows you to acquire the necessary knowledge and skills to implement a CMS in an organization, based on the requirements and guidance of ISO 37301.
ISO 37301 Lead Auditor is also a five-day training course which aims to improve your professional capabilities to audit a CMS based on ISO 37301, in compliance with the guidelines for auditing management systems provided in ISO 19011 and the certification process described in ISO/IEC 17021-1.
Who should attend?
Managers, consultants, and compliance officers wishing to develop a thorough understanding of ISO 37301 requirements for a compliance management system
Managers and consultants seeking a comprehensive CMS implementation framework
Compliance officers responsible for practicing due diligence with regard to compliance risks
Individuals wishing to contribute in maintaining organizational integrity by supporting ethical behavior
Managers and members of governance, risk management, and compliance teams
Individuals aspiring to become compliance officers or compliance management consultants
Learning objectives
By the end of this training course, participants will be able to:
Explain the concepts, approaches, methods, and techniques used for the implementation and effective management of a CMS
Explain the relationship between ISO 37301 and other standards and regulatory frameworks
Interpret the requirements of ISO 37301 from the perspective of an implementer
Support organizations in establishing, implementing, maintaining, and continually improving their CMS based on ISO 37301
Prepare an organization to undergo a third-party certification audit
Learning objectives
This training course is learner-centered and contains:
Approaches and best practices used in compliance management system implementation, operation, maintenance, and continual improvement
Theoretical basis supported by practical examples, throughout the four days of the training course
Lecture sessions illustrated with practical examples based on a case study
Interaction between the trainers and participants by means of questions and discussions
Stand-alone quizzes and scenario-based quizzes intended to prepare the participants for the certification exam
Prerequisites
The main requirements for participating in this training course are a basic knowledge of ISO management system standards, as well as a general understanding of ISO 37301 (or ISO 19600) and the MS implementation principles.
Certificate
Upon the successful completion of the exam, you can apply for one of the credentials. You will receive a certificate once you fulfill all the requirements related to the selected credential.
PECB
CODUPO, as an authorized reseller of the world-renowned PECB certification company, offers individuals a wide range of ISO standard certifications.
With the ISO standard certification of the PECB certification company, you become a globally recognized Certified Manager, Implementer, Lead Implementer, Auditor, or Lead Auditor.
PECB is an associate member of the Independent Association of Authorized Registers (IAAR), a full member of the International Association of Certified Practitioners (IPC), a signatory member of the IPC MLA, and a member of Club Ebios.
Place: online
Language: English
Dates:
10/ 23 – 27/ 2023 (9:00 am – 02:00 pm) – ONLINE in English
Price: 990 Euro + VAT (25%)
Countries for which we have PECB rights: Albania, Austria, Belgium, Bosnia and Herzegovina, Bulgaria, Croatia, Cyprus, Czech Republic, Estonia, Germany, Greece, Hungary, Italy, Latvia, Liechtenstein, Lithuania, Luxemburg, Republic of North Macedonia, Malta, Republic of Moldova, Poland, Romania, San Marino, Slovak Republic, Slovenia, Switzerland, Turkey, Ukraine, Kosovo, Serbia, Montenegro, India, Denmark, Finland, Greenland, Iceland, Norway, and Sweden.
ISO 37301 Brochure you can find here
Comments of previous participants:
"I have been on many training courses, but this one was definitely the best for me. Thank you for the knowledge and experience that you have shared with us."
"Thank you so much for everything this week; it's really been very helpful. I don't think I could have had a better base to start with all the activities I hope I can implement."
"Thank you once again for the exceptional knowledge you have shared with us."
"Thank you. The training course was excellent. Definitely! There are examples and templates, and I'm really looking forward to using them."
"Thank you for everything; this was by far the highest quality and most interesting education I had to participate in, first of all – because of your commitment, patience, and selfless sharing of knowledge (both within the material and beyond). I really enjoyed listening to you, and I am richer for more knowledge than I hoped."
Certified PECB trainer: Silvija Vig, Ph.D.
Silvija Vig is an advisor, lecturer, and author in compliance and ethics, behavioral ethics, integrity, and anti-corruption.
She has a Ph.D. in Business Ethics from the Faculty of Economics, Zagreb, Croatia, and she is the author of the book "Business Ethics – How to develop authentic leadership and build a culture of happy and engaged employees with ethics and compliance programs."
She is a lecturer in the Business Ethics and CSR course at Rochester Institute of Technology Croatia and the owner of CODUPO Compliance, a company specializing in consulting and training in compliance, ethics, and anti-corruption.
Moreover, Mrs. Vig is a certified ISO 37001 Lead Implementer and Auditor and ISO 37301 Lead Implementer, in addition to being CCEP-I – Certified Compliance and Ethics Professional – International, and LPEC – Leading Professional in Ethics and Compliance.
Silvija Vig is a member of the Commission for Combat Corruption and Corporate Social Responsibility of the International Chamber of Commerce – ICC Croatia and an expert of the Regional Anti-corruption Initiative – RAI.